We are always looking for new people, new organizations and new experiences to keep our programming current and innovative.
Contact us today if you are interested in learning more about being a part of PALETTE.
Contact Us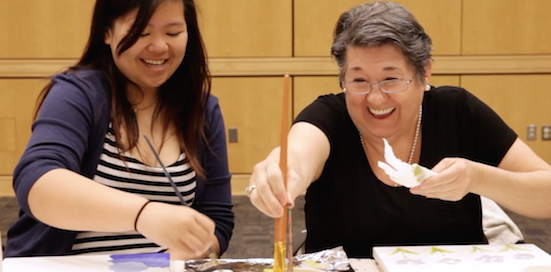 Our program is designed for the benefit of our participants. Students and senior adults alike have enjoyed building friendships and developing art skills through PALETTE. Read on to hear what they have to say about us....
Read more
"The program meant so much to me. At 81, I can honestly say that it's the highlight of my senior life."
Barbara
senior adult participant
It's refreshing to bridge the intergenerational gap AND learn a new skill at the same time. As a pharmacy student, it's also nice to get to know older adults for who they are instead of what medications they're taking — it humanizes both of us.
Emma
graduate student in pharmacy