About PALETTE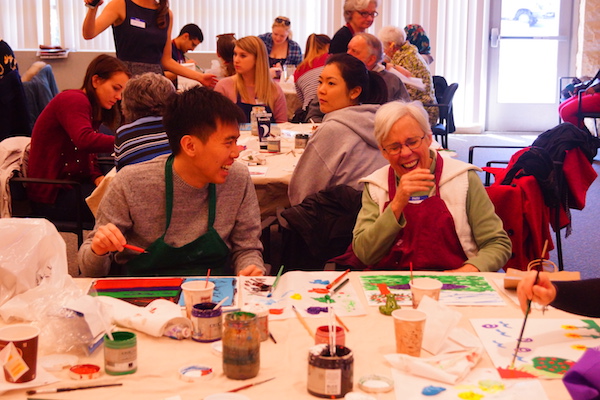 Promoting Art for Life Enrichment Through Transgenerational Engagement (PALETTE) was founded in 2013 and its first programs were launched in 2014. PALETTE connects health professional students and active older adults through creative arts activities. We believe that creative arts are the perfect way to get to know someone in a laid-back, relaxed environment. That is why it is our mission at PALETTE to provide transgenerational arts programming in an effort to foster friendships that can break down generational stereotypes.
No previous art experience required!
To learn more about PALETTE, visit our Activities page here.