Sadie Rubin, Founder & Executive Director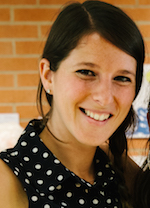 Sadie Rubin, Founder and Executive Director of PALETTE, has a Master's of Science in Social Work from Columbia University, with specializations in the field of aging and social enterprise administration. While completing her master's degree, Sadie participated a pilot program that first introduced her to the field of creative aging. In the years since, Sadie has worked in a variety of aging professional settings and is now the founder and director of her own creative aging program, PALETTE. She founded PALETTE in Richmond, VA to connect health profession students with active older adults to participate in creative activities. Sadie is passionate about challenging ageist attitudes and stereotypes in an effort to promote positive aging; she thinks that intergenerational creative arts programming is a great way to do that!
Since founding PALETTE in 2013, Sadie has received grant funding and community awards for her innovative program. She has presented at local and national conferences, and has authored scholarly articles with her colleagues. Her CV can be accessed here.
Contact her at: srubin@paletteprogram.org
Tracey Gendron, Research Director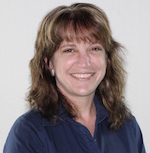 Tracey Gendron, Assistant Professor in the VCU Department of Gerontology, has a Master's of Science in Gerontology, a Master's of Science in Psychology and a PhD in Developmental Psychology. She teaches the Biology and Physiology of Aging, Research Methods, Grant Writing and electives in the Gerontology Department. She is also an ASPiRE faculty fellow and a Service-Learning faculty fellow at VCU.
Her research interests include the professional identity development and career commitment of Gerontologists, education through community engagement and service-learning, aging anxiety, ageism and gerontophobia, LGBT aging and staff knowledge and quality of care.
Emily Peron, Student Engagement Director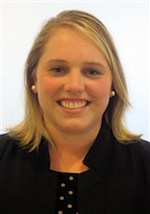 Emily P. Peron, PharmD, MS, BCPS, FASCP, is an Assistant Professor in the Geriatric Pharmacotherapy Program, Department of Pharmacotherapy and Outcomes Science, VCU School of Pharmacy. She earned her Doctor of Pharmacy degree from Butler University and then completed a PGY-1 pharmacy residency and a PGY-2 geriatric pharmacy residency at the Louis Stokes Cleveland Veterans Affairs Medical Center. Dr. Peron then went on to earn her Master of Science degree in Clinical Research while completing a T32 Postdoctoral Research Fellowship in Geriatric Pharmacotherapy at the University of Pittsburgh.
Her clinical and research interests include medication-related problems in older adults, urinary incontinence, global health, and interprofessional education. Dr. Peron joined the VCU School of Pharmacy faculty in 2012, completed the Virginia Geriatric Education Center's Faculty Development program in 2012-13, and has been engaged with PALETTE since 2013.